Dr O'Dwyer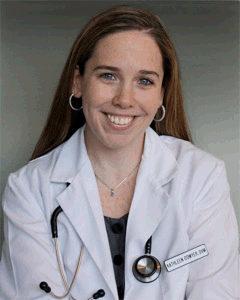 Dr. Kate O'Dwyer has a lifelong love for animals and knew she wanted to be a veterinarian from the age of four! Born and bred in Chicago, Dr. O'Dwyer received her Doctorate of Veterinary Medicine from the University of Illinois in 2006. She loves serving the local communities surrounding the hospital and is proud of the team she has built at Rosemont Vet Hospital. She is also very proud of the strong reputation she has earned in the local community by following her love of animals and her passion for keeping them healthy.
Among her top professional interests are internal medicine, endocrinology, ultrasound, oncology, and customized care for pets at every life stage. Her favorite aspect of veterinary medicine is watching her patients grow from puppies and kittens into senior citizens. Dr. O'Dwyer lives in Sunland with her husband Ian and daughter Violet and their dogs, cat, chickens and various other animals. The O'Dwyers enjoy running, hiking, cycling, and travel.
Technical Staff
Our Registered Veterinary Technician is Jeremy. Jeremy has been an RVT for over 20 years and has also been an EMT. Our RVTs keep their skills up to date by participating in regular continuing education. Jeremy loves animals and take great pride in being technically excellent and providing the best possible care for your best pals.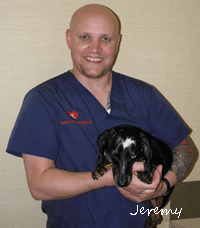 Supporting our Registered Veterinary Technician are Rob, Eva and Claudia. With plenty of experience and a great attitude they are able to assist our technicians and doctors in their duties and keep our treatment area and the rest of our hospital operating safely and efficiently.
Reception Staff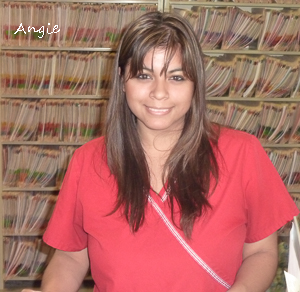 Our receptionists are the face of our organization and the first and most important point of contact with you all. Angie, Viktor and Ian love to meet our clients both old and new. They are committed to giving you exceptional service and welcoming you to the Rosemont family when you visit us.
Whether you come in to pick up a bag of chews or to drop your best friend off for surgery we want to make sure you are completely satisfied with your experience. If you have any questions, concerns or comments regarding our services then our receptionists would love to help.